International Short Films Competition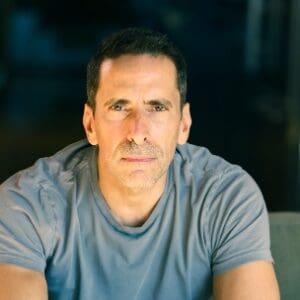 Theatre director and filmmaker.
In 2019, his feature film, "15 Years", was chosen to be the opening film at the 14th TLVFest, where both leading actors won Best Actor awards. Later that year, the film won Best Film at the Chicago International LGBT Film Festival, as well as the Best Film award at the International LGBT Film Festival in Naples, Italy. "15 Years" was distributed in Israel, Europe and USA.
In 2019 Yuval was a judge at the Rang-Mukut International Film Festival in Tripura, India. Yuval is currently working on a script for his new feature film.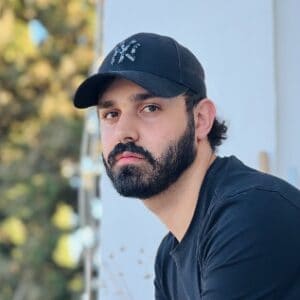 Film and television director.
Created two short films: "Sara" and "The 50th Psalm" (which won the Commendation Award at the Tlvfest 2021).
Currently working on his debut film "Albarzach", produced by Galit Kahlon and Shlomi Elkebets.
At the same time works as a director and content editor of documentary series at the "Kan 11" and "Makan 33" television broadcaster.
Nominee for the Ophir Award for the best network series 2021 – "Docutime".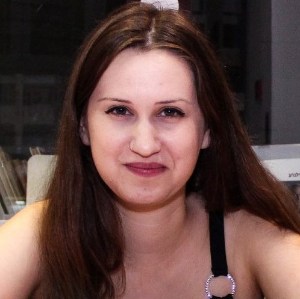 Documentary filmmaker, producer and curator.
Graduated with a bachelor's degree in cinema from Tel Aviv University and is currently completing a master's degree in curation at Bezalel.
Her film "Ripple" won the best short film award at TLVfest 2021.
Yael identifies as bisexual and has been active for many years in the gay community and its organizations.
Israeli Short Films Competition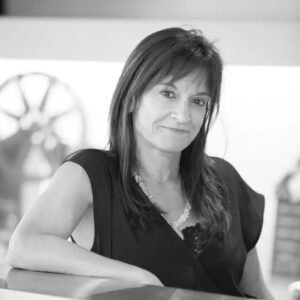 CEO of the Tel Aviv Cinematheque.
Founded and led several cultural institutions. 
Film enthusiastic and a supporter of TLVFest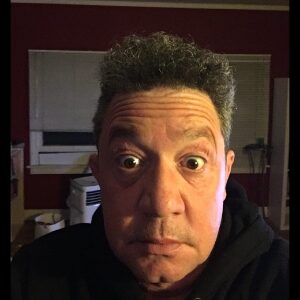 Jeffrey Winter has been  co-executive director at The Film Collaborative since 2010, an LA-based 501c3 non-profit independent film distribution company with specialties in human rights, social justice, environmental issues, and LGBT cinema. During this period, Jeffrey has executed festival strategy and distribution for many hundreds of films, including such Sundance highlight titles as FRAMING AGNES, I DIDN'T SEE YOU THERE, SIRENS, FREE CHOL SOO LEE, SON OF MONARCHS, WELCOME TO CHECHNYA, DISCLOSURE, TRY HARDER, ALWAYS IN SEASON, THE INVISIBLE WAR, MAYA ANGELOU AND STILL I RISE, APPROPRIATE BEHAVIOR, TO BE TAKEI, HOOLIGAN SPARROW, CAMERAPERSON, RACING EXTINCTION, WERE HERE, PITSTOP, UNDERTOW, CODEPENDENT LESBIAN SPACE ALIEN SEEKS SAME, MOSQUITA Y MARI and many others.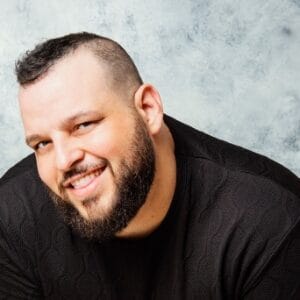 Daniel Franzese – Actor, Writer, Director, Comedian & Activist
Best known for his roles as Damian in Tina Fey's "Mean Girls" and Eddie in the HBO series "Looking".
Danny is the creator of several live comedy shows (including rock opera) and his one-man stand-up performances.
International Narrative Competition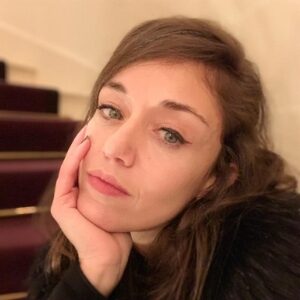 Independent director and editor.
Born and raised in a traditional Moroccan family in south Israel.
Her personal and poignant short documentaries aired on Israeli television and were screened at national and international festivals. Her short film, "Maternity Leave", was screened at New York's MoMA in 2013. "Wall", her debut film won the best film award in docaviv film festival and was screened in Cinema du reel ,Pompidou Center Paris, Barbican Center, London, dokleipzig film festival Germany and more.
Moran's films look at theological, political, social and gender issues in Israeli society from her personal point of view.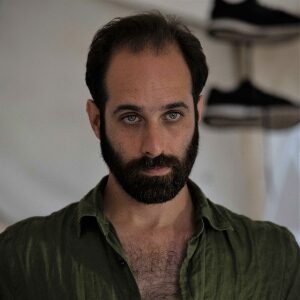 Film-maker and screenwriter.
Shoval has won rave reviews for his sharp visual style and storytelling abilities. Among his films are "Youth", "Shake Your Cares Away" and the TV series "The Echo of your Voice.
He penned the Academy award nominee "Aya" and Jake Paltrow's "June Zero".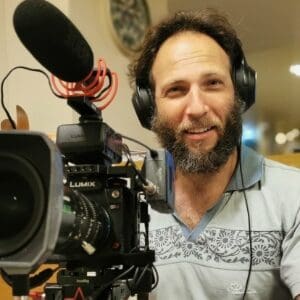 His film "The Therapy" screened on Kan 11, won the Sundance production grant and the Docaviv Jury award.
His short "After All" won special mentions at the Munich and Tel Aviv student film festivals and has over 14 million YouTube views.
Comes from a religious family in Yeruham. Graduated with honors from the Sam Spiegel film school
International Documentary Comeptition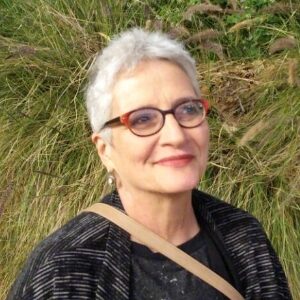 Oshra Schwartz Reim is a screenwriter ("Tied Hands", "The Komediant"), director ("My 100 Children") and a film lecturer at the Open University and Tel Aviv University. 
Edited the film periodical "Sratim", worked as a reporter and film critic in newspapers and magazines. 
Serves as a lector and a tutor for feature films and documentaries projects for various film funds.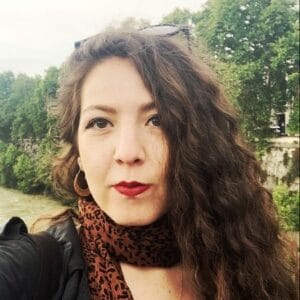 Natalie is a still photographer by profession.
Her path with photography started from high school through the army as a photographer in the IDF Spokes Unit and the Navy, she later graduated with honors with a BFA in photography from Parsons The New School in New York.
She spent a significant amount of time in New York – 8 years, during which she also worked with the street artist and photographer JR.
Since her return to Israel 7 years ago, she has worked in many productions.
Among other things, she worked at the Israeli Opera, with Ahinoam Nini – as a production and tour manager and different production management jobs at the Haifa Film Festival and Israel Film Festival of Los Angeles.
Over the years she grew the desire to fulfill a dream – to be a documentary filmmaker.
Last year Natalie won the Scholarship named after Chen Langer through TLVFest which helped her  create a social documentary. "Loud Whisper" – her short Documentary was screened in different Film Festivals – nationally and internationally and is still screening on Yes broadcasting satellite television  – in YesDocu and on the vod services
Prof. Iris Rachamimov is a historian and a transgender woman who serves as the head of the department of general history at Tel Aviv University. In addition to her research on Central Europe in the modern period and the First World War, she has published articles in the past decade on the queer history of the State of Israel and on the central place of lesbian and trans women in the history of the local gay community.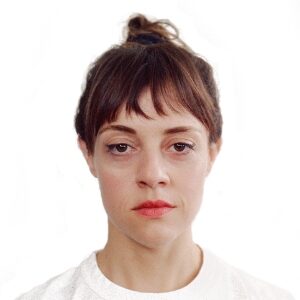 A filmmaker, musician, actress, and visual artist.
In 2009 she directed the short "Cherchez La Femme", which premiered at the Berlin International Film Festival, and was sold to ARTE. Her latest film, "Dina and Noel", in which she was also the composer, premiered at the Berlin International Film Festival and went on to screen in other international film festivals.
As an actor, Sivan is best known for her critically acclaimed roles in "Six Acts" (for which she won the Israeli Academy Award for Best Actress), "Joe+Belle", and "Inch'allah" (a Canadian-French coproduction).
A composer of cinema and theater for the last several years, Sivan is now in the process of releasing her debut album "How Happy I Was When You Left Me".
She is currently in pre-production on her first feature documentary, with the support of Channel 8.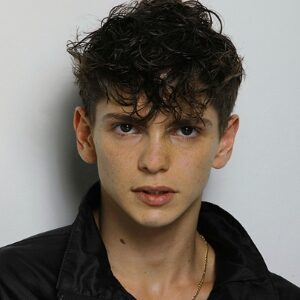 Film, television and theater actor.
Among his prominent roles; "Yonathan" in the youth series "Mekif Milano" (the first kiss scene in a youth series in Israel between two men), "Nadav" in the movie "Boys"; for which he was nominated for the best actor award at the Little Wing Film Festival in London, and "Listening In" that won the best film award at the Escuela de Cine Festival in Uruguay.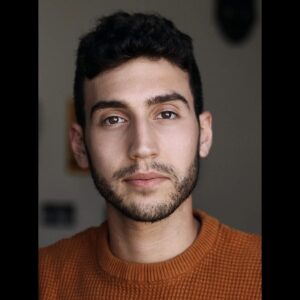 A graduate of the Nissan Nativ Tel Aviv School of Acting, an actor in "Mekif Milano" series of "Kan" broadcasting channel as the gay character "Gur" (the first gay kiss in Israeli youth series). In addition, he played the soldier in the coming out day commercial of the "Association for the LGBT in Israel" .
 Actor in independent films such as: "Orphans", creator and editor of network films such as "המדריך לערס החדש" and a graduate of two Acre festivals as an creator actor and clown.
Lecturer in film and television.
Her doctoral thesis dealt with "Moments of lesbians in Israeli cinema and television".
Script editor, teaches courses in screenwriting, and Turkish drama – at "Minshar" college, and "Sapir" College.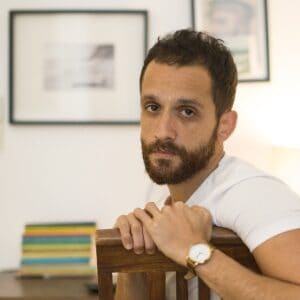 Director of International Feature Series Development at Federation Studios France and Deputy Dean of the Faculty of Arts at "Seminar Hakibutzim" college.
One of the founders of Sam Spiegel's "The Jerusalem International Film Lab".
Managed and edited various film slates and documentary projects, among others at the Tel Aviv Cinematheque, the South Film Festival, and at "Copro", the documentary marketing fund.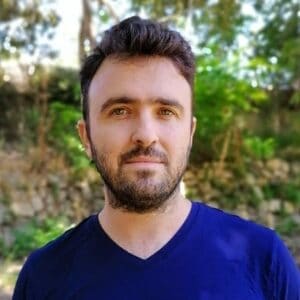 Guy Ofran is the Head of Short and Student films department at the Gesher Film Fund and an award-winning screenwriter, whose debut feature "Sharqiya" was premiered at the Berlin Film Festival and won 3 awards in the 2012 Jerusalem film festival including best picture.
He is the creator and writer of the TV drama series "Dead Sea" bought by "Kan 11" and is set to premiere in 2023.