International Short Films Competition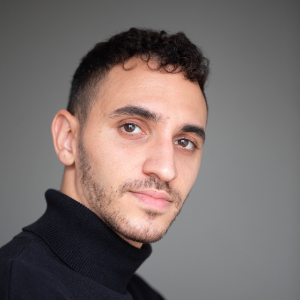 Film director and actor from Israel.
His first short film "Happy BirthGay" won the Best Short Film award at the 17th edition of the TLVfest, was nominated for the Best Short Film at Ophir Awards, colloquially known as the Israeli Oscars, and these days is being screened at festivals around the world.
Currently, Niv is in the midst of his acting studies as well as writing another short film.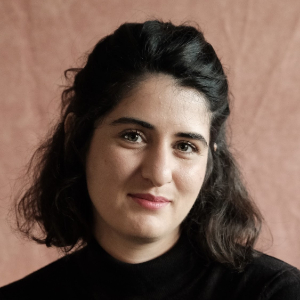 Film director and screenwriter.
Bachelor of film and television from Tel-Aviv university. Her debut movie – "Belongs to Anat" received an honourable mention award at the TLVfest 2022, and screened at festivals around the world. Her second film "In Spite of Love", premiere at the TISFF THESS intershort film festival in October.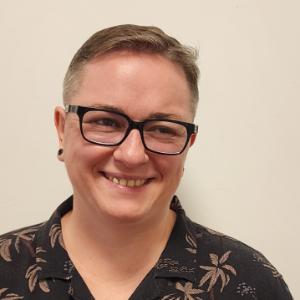 Part of the TLVFest staff since 2008 in various roles. Was part of the electoral committee for the lesbian program between 2013-2017.
Israeli Short Films Competition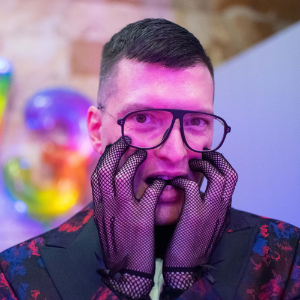 Predrag Azdejković from Belgrade, Serbia is a journalist, cultural manager, theater and film producer, and prominent LGBT activist.
He has held various editorial positions, organized the Merlinka LGBTQ+ Film Festival, and produced acclaimed theater and film projects. As an advocate, he has made significant contributions to improving media representation and is actively involved in shaping legislation concerning same-sex partnerships.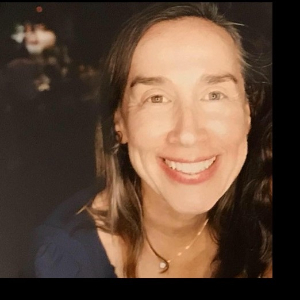 Founder and Co-Executive Director of The Film Collaborative (TFC) and the Associate Dean of the Biederman Entertainment & Media Law Institute at Southwestern Law School. She was an Of Counsel entertainment attorney at Mitchell Silberberg & Knupp LLP (MSK), and Senior Counsel at Tubi and now has her own firm Creative Arts Legal.
Orly has over 20 years of experience in independent film as an acquisitions and business affairs executive, and she started doing and publicly speaking about VOD distribution and splitting rights in the early 2000s. Orly launched TFC's Digital Distribution Guide and other distribution related educational resources as part of Distripedia which the organization offers for free.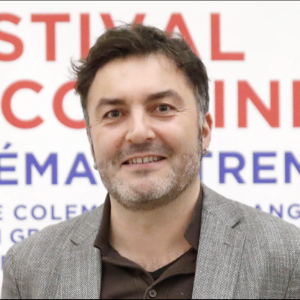 Graduated from the Rennes-Britain 1 University in Cultural Projects and
Programs Development and Management in 1998, Mainguet has started his
career as a freelance cinema critic. Then he has promoted independent films as
cinema programmer and distributor programmer from 2000 to 2007.
In 2007 he started working for the 3 Continents Film Festival (Nantes), first as
audiences coordinator, then from 2009 he took over its industry program, the
international training workshop Produire au Sud, running international workshops abroad for more than 10 years.
In 2022 he was appointed as audiovisual attaché at the French Embassy of Israel.
International Narrative Competition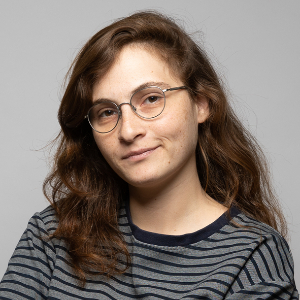 Actress, video editor, VR creator and a lecturer at The Screen Based Arts department in Bezalel Academy of Art and Design Jerusalem.
Graduate of The Steve Tisch School of Film and Television in Tel Aviv University.
Since 2021 she has been the director of "Yesh Lesbiyot" that was astablished in 2019 by the comedian Shir Reuven and the journalist Nitsan Langer.
"Yesh Lesbiyot" consists of over 4,700 queer women who share recommendations for films, TV shows and other cultural products that contain lesbian characters and plot lines.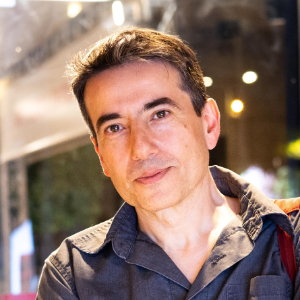 Joined the Jerusalem cinematheque team in 2018 as the Manager of the Jerusalem Cinematheque, presiding over the ongoing activity of the veteran institute. As of 2021 he stepped in as the CEO of the Jerusalem cinematheque, Israel Film Archive as well as the Jerusalem Film Festival.
His prior work experience includes managing the Holon Cinematheque, twelve years in the position of Deputy CEO at one of Israel's most significant film distribution companies, as well as previous experience at the Haifa Cinematheque and Jerusalem Film Festival.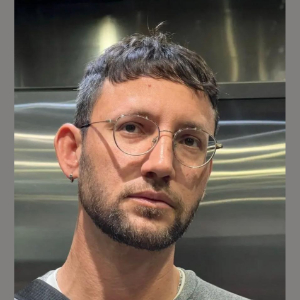 The media and tv reporter of "Haaretz" newspaper and LGBTQ topics through 2014-2022.
In the last year worked as a content manager in "Y Studios" which invests in TV content with social and political impact.
International Documentary Competition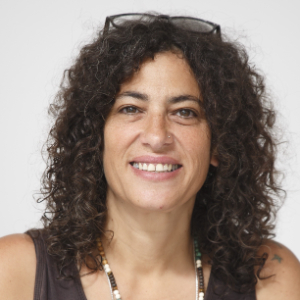 Director, producer, photographer and a creator.
An activist in the LGBT arena as founder and copartner of influential movement in the community, active in the Israeli-Palestinian conflict, takes an active part in the municipal and national politics, works for the advancement of Mizrahi women.
An experienced executive producer, post producer and an international festival producer. Film lecture for youth at risk.
Won a commendation for her film "Negative" at the Haifa 22nd International Film Festival.
As an activist and a creator, her every activity is influenced by social-political agenda and vice versa.
Today she׳s working on a personal documentary film.
Graduated from the Sam Spiegel Film and Television School.
The creator of the film "Third Person", a 60-minute documentary, broadcast channel Yes Docu, premiered at DocAviv 2015.
Creator of the film "Inbal Perlmutter – If You Let Me Go" (together with Avigail Sperber) that won DocAviv Best Film Award 2023 and the Ofir Award for a full-length documentary film 2023.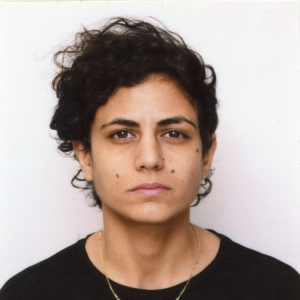 Director of award-winning documentaries ("How to Say Silence" 2021, "Tamar and Amnon" 2019).
Photography and editing studio owner.
Newman is an activist and co-founded Bush Collective, a platform and voice for queer art.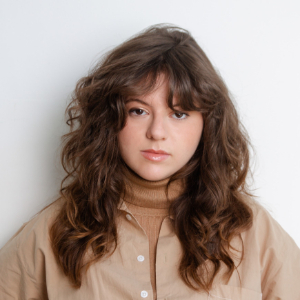 Talya Bartfeld is an Israeli comedian and actress.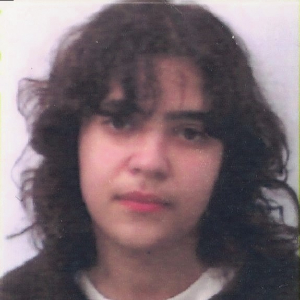 Originally from Hakrayot, Noga and her brother Daniel create songs and music videos that are unique in the Israeli indie-pop scene. With electronic influences and curiosity about relationships between lesbians in the age of the internet, Noga's songs have captured attention and have been played on the radio, MTV, as well as in two Kan11 series – "Dismissed" ('Everybody's In Love With Me') and "Sovietzka" ('Growing Pains').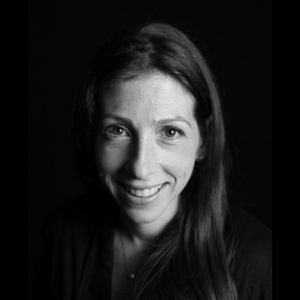 Peabody winning and Emmy nominated director/producer with over 20 years of experience in the documentary field.
Hilla Medalia is the founder of award-winning Medalia Productions whose films have aired by the leading broadcasters in the world, including MTV, HBO, Arte, Netflix, Paramount, and BBC and screened at the Venice Biennale, Cannes, Berlinale and Sundance among others.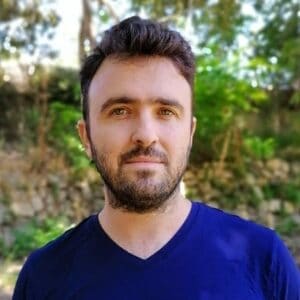 Head of Short and Student films department at the Gesher Film Fund and an award-winning screenwriter, whose debut feature "Sharqiya" was premiered at the Berlin Film Festival and won 3 awards in the 2012 Jerusalem film festival including best picture.
He is the creator and writer of the TV drama series "Dead Sea" bought by Kan11 and is set to premiere in 2023.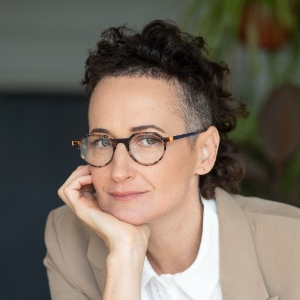 Producer, writer and creator of films and television.
With her company Gum Films she has produced. among others, "The Future", Noam Kaplan (Tribeca FF, 2023), "Delegation", Asaf Saban (Berlinale 2023), "Asia", Ruthy Pribar (Best Film – Israel Academy Awards, 2020, Tribeca FF, 2020 – awarded for directing, acting and cinematography). The series "The Truth" which she created and wrote with Daphna Levin for Kan11 will air in late 2023.
Aurit served as director of the Sam Spiegel International Film Lab and co-founded the Sam Spiegel Series Lab.